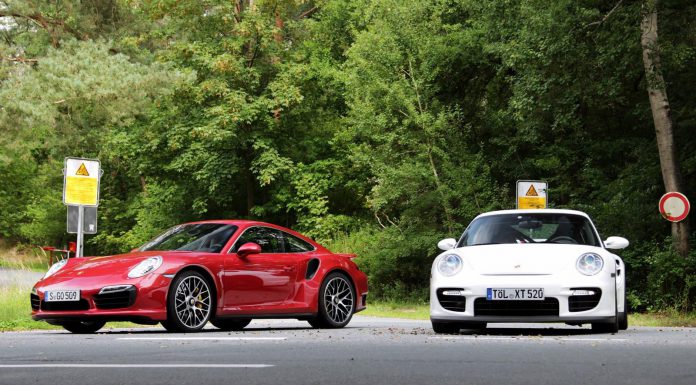 Last year, a prototype of what was believed to be the 2014 Porsche 911 GT2 was photographed with minimal camouflage in San Francisco. Just a few months earlier, a similar prototype was spotted testing on the infamous Nurburgring. As a result of these two cars we thought it was all but confirmed that a new 991 GT2 was just around the corner.
However according to Porsche itself, that is not true. While speaking with Car and Driver recently, the man in charge of the Porsche 911 program August Acheitner revealed that a decision on whether to make a 991-generation 911 GT2 "has not been made". He then went on to state, "There are reasons inside the company, and to write today that there will be a GT2 in the future would not be correct."
GTspirit Road Test of Porsche 991 Turbo S and 997 911 GT2

There are currently two main reasons behind this. The first is internal politics at Porsche meaning the 911 GT2 has yet to be confirmed for production. The second revolves around whether or not a new 911 GT2 actually makes any sense from a performance standpoint.
Achleitner said, "If you take a look at today's Turbo S and the performance this car produces . . . you cut away the front-wheel drive for the GT2, but the car loses traction." As a result of this, a new 911 GT2 wouldn't be faster than the new 911 Turbo let alone the 911 Turbo S and may not be worthwhile building.
Even if the 991 911 GT2 is slower than the most recent Turbo and Turbo S, we can only hope Porsche warms up to the idea!
[Via Car and Driver]