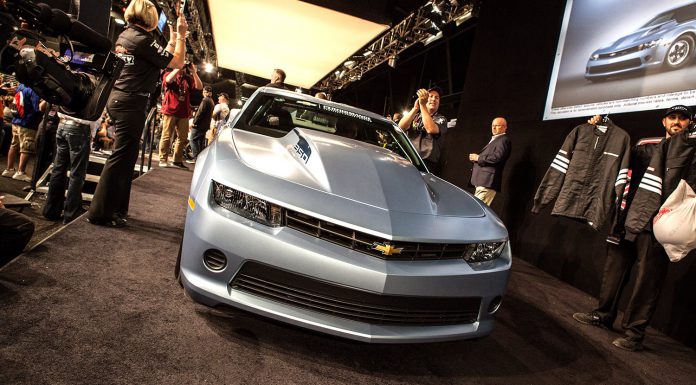 The very first 2014 COPO Camaro has just been sold for at the ongoing Barrett-Jackson Scottsdale Auction for an impressive $700,000!
In addition to this new COPO Camaro being the first 2014 model year car, it is also the only one set to be finished in Silver Ice Metallic. All benefits from the sale benefitted the Achilles Freedom Team of Wounded Veterans.
Unfortunately, it is currently unclear what engine is found in this COPO Camaro as a selection are available from the factory. The first available engine is a massive 7.0-liter V8 powertrain. Next, the 2014 Chevrolet COPO Camaro is available with a 5.7-liter V8 engine joined by a 2.9-liter Whipple supercharger. Finally, two different 6.5-liter V8 engines are available for an 'entry-level' price. Whichever of these is fitted, this first 2014 COPO Camaro will be abeast down the drag strip!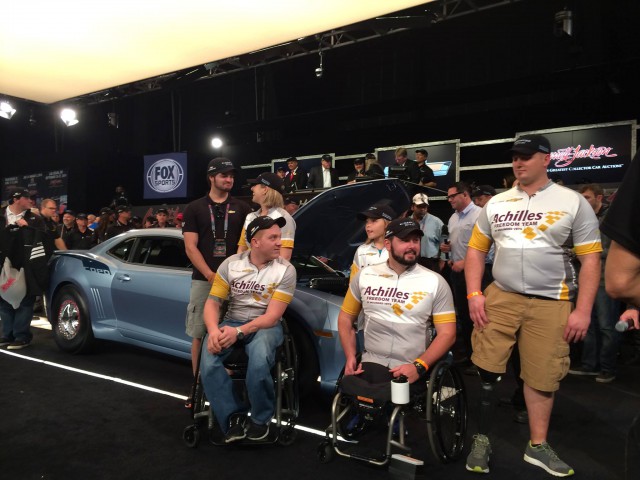 Further differentiating the 2014 Camaro from the previous one is a new wheel design, new racing seats as well as a new yet subtle graphics design. Additionally, the 2014 Chevrolet COPO Camaro is fitted with a solid-rear axle and of course drag racing wheels at all four corners.
Just 69 units of the 2014 Chevrolet COPO Camaro are pinned for the production link each of which are eligible to compete in the NHRA Stock Eliminator and Super Stock drag racing classes.