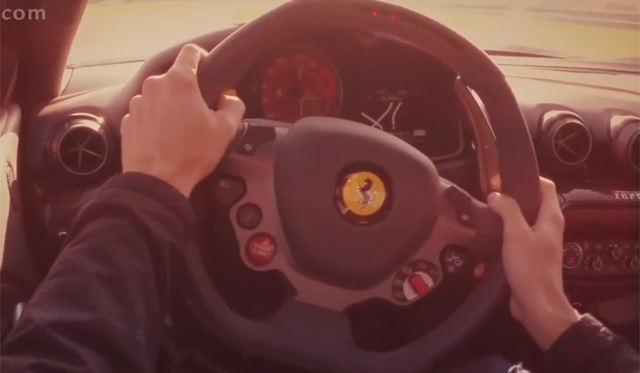 Not long after Chevrolet revealed the Performance Data Recorder for the 2015 Corvette Stingray, Ferrari has just previewed its similar system fittingly dubbed 'Telemetry' because that is exactly what it provides.
Available in the Ferrari F12 Berlinetta, Ferrari 458 Speciale and the insane Ferrari LaFerrari, Telemetry measures all of the vital vehicle dynamics and lap and sector times in one easy package. Additionally, the system includes two video cameras to record all of your on and off-track action.
[youtube]http://www.youtube.com/watch?v=N6awCshnWnI#t=50[/youtube]
What's more, the Ferrari Telemetry's most impressive feature is the fact that following a lap, it will tell you if you were slow on the throttle, not braking perfectly, or carrying too little speed through a corner. As a result, it acts as the perfect tool for track day enthusiasts looking for that extra advantage to continually improve on their lap times.
Pricing details for the system have yet to be announced.