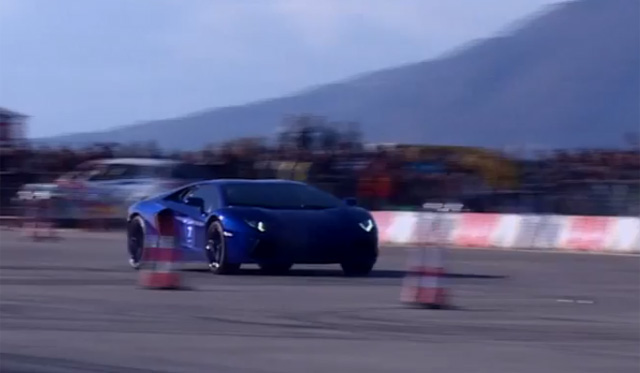 During the recent Unlim 500+ drag racing event held in Greece, some of the world's fastest stock and modified supercars gathered together for some truly epic drag racing. As a matter of fact, a new world record across the standing mile was set by an insane 1850 hp twin-turbo Lamborghini Gallardo.
[youtube]http://www.youtube.com/watch?v=CKfdX2R3wkc#t=76[/youtube]
While the following Lamborghini Aventador is nowhere near that fast, it is still extremely impressive and the sound it makes speeding down the runway is absolutely addictive. Tuned to deliver 730 hp, the following video sees it pitted against a 1000 hp Porsche 911 GT3 RS as well as a 680 hp BMW M6. Enjoy and don't forget to turn your speakers up!