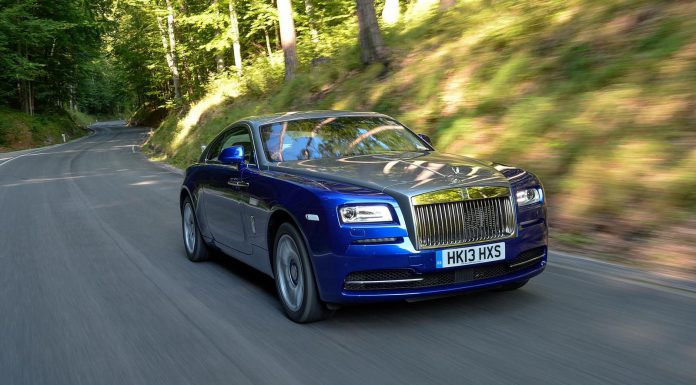 Recently, we brought you the news of just how successful a year 2013 was for Bentley with the British automaker selling just over 10,000 cars. Now, Rolls-Royce has released its sales and delivery figures for 2013 and it too saw a record year.
As a matter of fact, 2013 proved to be the fourth consecutive record year for the luxury automaker thus becoming its most successful year ever. All up, Rolls-Royce managed to deliver a total of 3,630 cars with the largest rise in deliveries coming from the Middle East which saw a jump of 17 per cent.
GTspirit Road Test of Rolls-Royce Wraith

Following on from the Middle East, China also saw deliveries increase by 11 per cent with it and the United States remaining as Rolls-Royce's largest markets. The two are then followed by the Middle East.
One of the key reasons for the rise in Rolls-Royce deliveries is the fact that sales and deliveries of the Rolls-Royce Wraith coupe started this year. If the highly-anticipated Rolls-Royce SUV ever comes to fruition, then that will inevitably lead to ever greater sales figures.
Additionally, last year proved to be a hit among Rolls-Royce owners for personalising their new vehicles. As a matter of fact, almost every Phantom to roll off the production line had been personalised through the Bespoke program with three out of every four Ghosts also receiving a unique touch.