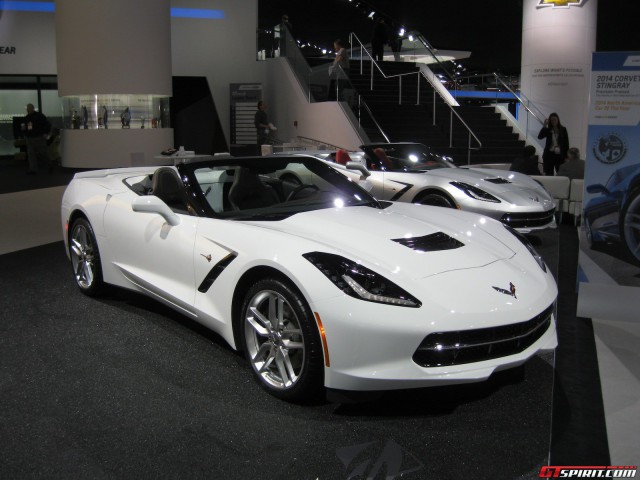 The new Corvette Stingray Convertible is on show at this years Detroit Motor Show. The car first debuted at the Geneva Motor Show 2013 a few months after its coupe counterpart. We head over to Chevrolet for a closer look!
The new Corvette is the most powerful base Chevrolet Corvette ever produced. The Chevrolet Corvette Stingray Convertible features the same new generation LT1 GM V8 engine as the Coupe producing around 450hp. It is able to launch to 100km/h in under four seconds, pull over 1G when cornering and stop from 100km/h in a similar time to the Z06 Corvette.
To top off the impressive engine, the Chevrolet Corvette Stingray also makes use of a seven-speed TREMEC manual transmission with Active Rev Matching. As the name suggests, Active Rev Matching helps the driver perform the perfect up-shift no matter their experience level. For those who prefer to relax when driving, it is also available with a six-speed paddle-shift automatic transmission.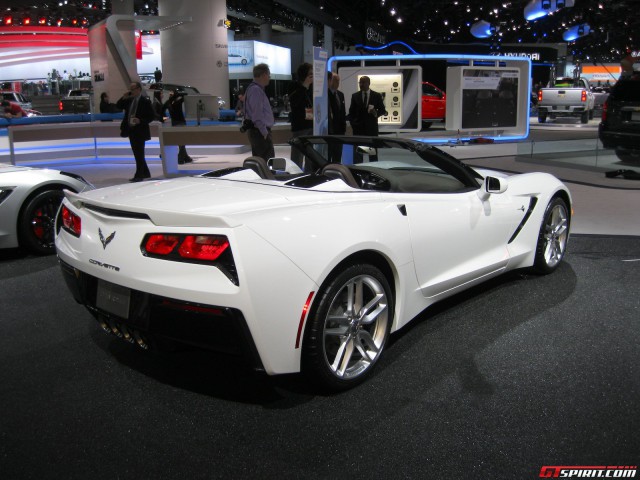 If the standard Stingray is not enough to get your adrenaline pumping then you may be interested in the exclusive story that GTspirit received, there will, for the first time in since the C2 in in the 1960's, be a ZO6 Convertible, that will be remarkably fast. Expect 620 hp and 650 pound-feet of torque through an optional automatic gearbox!