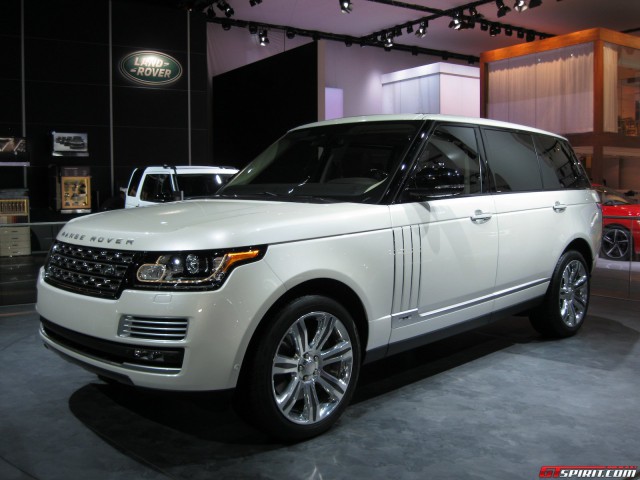 The most luxurious version of the new Range Rover, the 2014 Range Rover Long-Wheelbase is currently on display at the Detroit Motor Show 2014. We were on hand to photograph it in all of its elongated beauty!
The 2014 Range Rover Long-Wheelbase is actually the first stretched-wheelbase variant of the Range Rover to be offered in 20 years and promises to further improve on the luxury of the car while not diminishing its off-road potential.
Measuring 5.2 metres long, the 2014 Range Rover Long-Wheelbase will cost even more than the Range Rover Sport starting at 140,000 pounds in the U.K. What's more, a hybrid version pinned to arrive late next year could exceed 150,000 pounds.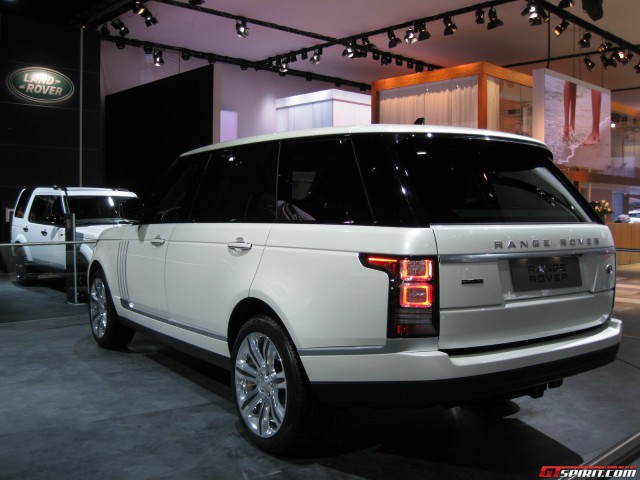 The extra length has been achieved by extending the body shell in front of the rear wheels and Land Rover claims that this modification offers an additional 140 mm of extra rear legroom. Fitting in-line with this modification are slightly longer rear passenger doors. In addition to providing extra legroom, the lengthened body now means the rear seats can be reclined by up to 17 degrees. That is an impressive 9 degrees further than the standard Range Rover.
For more on the Range Rover Long-Wheelbase, take a look at our earlier article. Remember to bookmark our Detroit Motor Show 2014 channel for the latest Detroit Motor Show News!