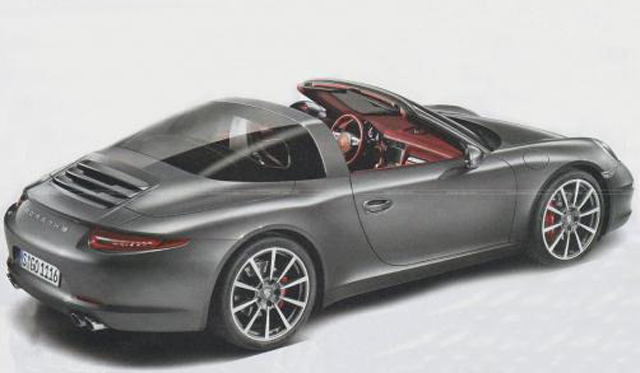 With the Detroit Motor Show 2014 edging ever closer to kicking off, Porsche has revealed its dedicated microsite to live stream the release of its long-awaited 2015 Porsche 911 Targa!
The live reveal will commence from 11:45 EST or 5:45 pm CET and just like the online reveals of both the new Corvette Z06 and C7.R, is set to allow fans a unique opportunity to watch the unveiling in a scene usually only witnessed by the automotive press.
So be sure to bookmark this page, or watch for our post on Facebook about when the live stream will begin so you can watch it here in 30 minutes!
As a reminder, for the 991 Targa, Porsche will take a step down memory lane with the new car featuring a roof design very similar to the original Targa from the 1960's. This redesigned roof sees a removable section above the cabin with a large B-pillar and fixed rear window then installed. While it doesn't give you the full outdoor experience like a convertible, the new Targa will likely prove very popular.
Under the hood, the base Porsche 911 Targa is set to receive a 3.4-liter flat six engine producing 345 hp. It will also be available in Targa 4S and regular S specification featuring a 3.8-liter flat-six with 395 raging ponies!
For more news from Detroit Motor Show 2014, be sure to bookmark our Detroit Motor Show news channel!