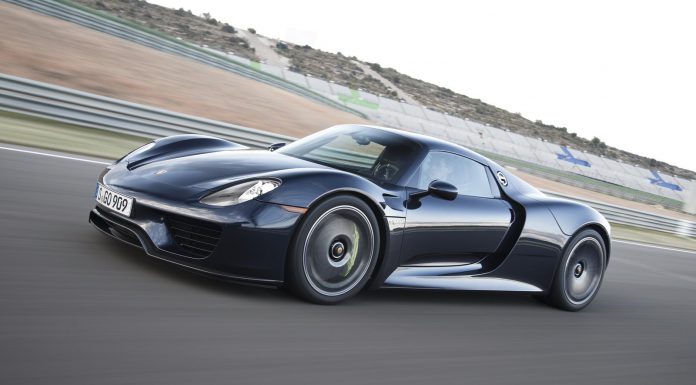 In addition to last year proving an extremely successful one for Mercedes-Benz, one of its German counterparts also had an extremely successful 2013. Throughout the course of the year, Porsche managed to sell an impressive 162,145 vehicles which is a 15 per cent increase over the 141,075 vehicles it managed to sell in 2012.
Unsurprisingly, the United States proved once again as Porsche's most valuable market. Last year, 42,323 Porsches were sold there, which represents a significant 20.8 per cent increase over the previous year. China then came in as the German automaker's second most successful market with a total of 37,425 models sold. This also represents a 20 per cent increase over 2012, which by the way, was Porsche's previous best year in terms of sales.
GTspirit Road Test of Porsche 918 Spyder

Trailing behind China was Germany, where a total of 20,638 Porsches were sold, a rise of 17.8 per cent over 2012. Unsurprisingly, across all world markets, the Porsche Cayenne proved the most popular with a total of 84,000 being sold. The once only model for Porsche, the 911, sold around 30,000 units by comparison.
When discussing the results, Porsche sales chief Bernhard Maier said, "Thanks to our strong product campaign and the extension of our business model, we have been able to further enhance the appeal of our brand on a global scale, as demonstrated by the 162,145 deliveries we made in 2013.
"We are looking ahead to the coming months with optimism and are anticipating new growth with the Porsche Macan and 911 Targa models."
With the Porsche Macan set to go on sale this year, 2014 is already shaping up to be even more successful for Porsche!
[Via Motor Authority]