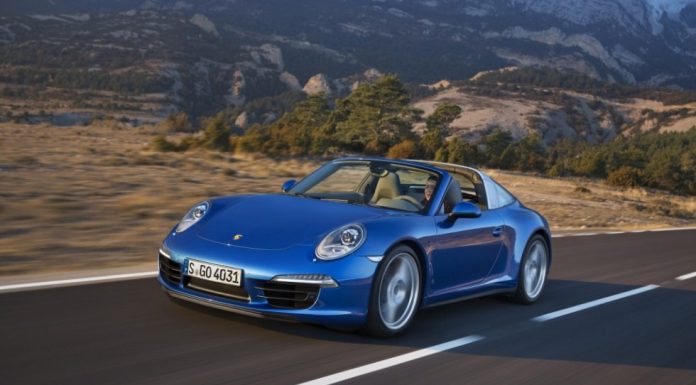 The very first official pictures of the 2015 Porsche 911 Targa have just leaked online ahead of the car's debut at the Detroit Motor Show 2014 later today! While prototypes have been spotted on various occasions throughout the last few months, it is great to finally see the car with no camouflage and finished in a stunning shade of blue and dark grey.
In terms of the design of the new Porsche 911 Targa, it returns to the traditional Targa layout of 911s of yesteryear. As a matter of fact, the new roof design is very similar to the original 911 Targa from way back in the 1960's. This redesigned roof sees a removable section above the cabin with a large B-pillar and fixed rear window then installed. While it doesn't give you the full outdoor experience like a convertible, the new Targa will likely prove very popular. What's more, what's not to like about the massive rear window bringing the outdoors into the cabin?
Under the hood, the base Porsche 991 Targa is set to receive a 3.4-liter flat six engine producing 345 hp. Previous speculation suggested that the new 911 Targa would receive an S variant also, and that seems to be the case. Additionally, these images show that it will also receive a 4S version, featuring Porsche's stunning all-wheel drive system. Under the hood, the Targa S and 4S are predicted to both feature a 3.8-liter flat-six delivering 395 hp!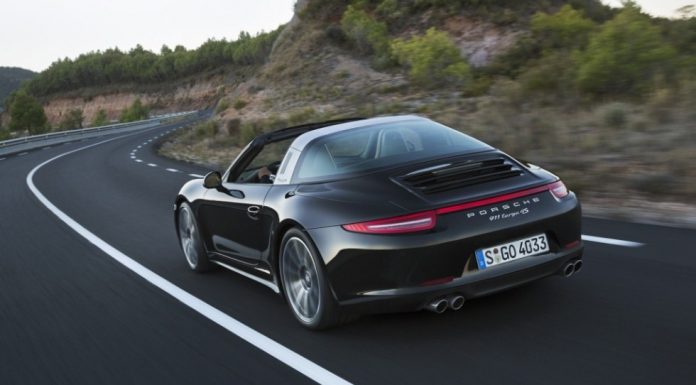 For more news from Detroit Motor Show 2014, be sure to bookmark our Detroit Motor Show news channel and stay tuned for the official 911 Targa release soon!
[Via Autohome.com.cn]