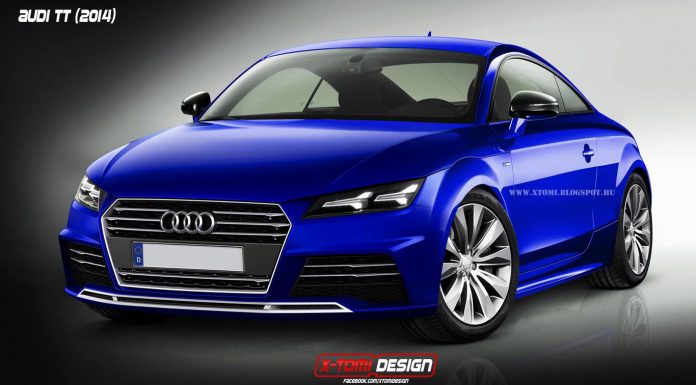 Just a few hours after the Audi Allroad Shooting Brake Concept was revealed prior to the Detroit Auto Show 2014, X-Tomi Design has created the following rendering of the next-generation 2015 Audi TT inspired by the Allroad Concept.
Inside, official shots of both the interiors of the Allroad Shooting Brake Concept and Audi TT prove that they look very similar. Additionally, the taillights of the Allroad are very TT-esque so we can only presume the rest of the styling will be quite similar. As a result, this image showcases that the 2015 Audi TT will feature sharper lines, flared wheel arches as well as thinner headlights and a more aggressive front fascia.
Considering that the second-generation Audi TT had its styling previewed on a shooting brake concept, it is very likely that the Allroad Shooting Brake Concept's styling will be very similar to the 2015 TT's.
What do you think of it?
[Via X-Tomi Design]