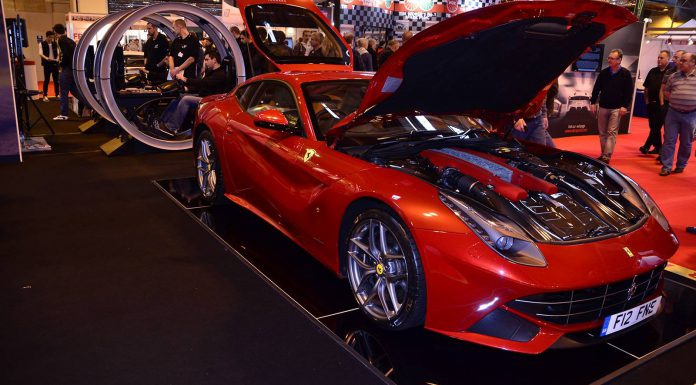 GTspirit are huge fans of the Ferrari F12 Berlinetta. We loved the 599 and the Berlinetta took the looks, performance and experience as a whole to another level.
The F12′s V12 produces 730 hp at 8500 rpm and 509 lb·ft of torque at 6000 rpm, making it the most powerful road-legal Ferrari to date, only surpassed by the new LaFerrari hypercar. This results in the F12 to accelerate from 0 to 100 km/h in an officially reported 3.1 seconds and will not stop accelerating hard until it hits a staggering 340km/h!
This stunning Rosso example is being featured at Autosport International 2014. Many of you may recognise this car registration plate and this exact car as it is the Ferrari North Europe press car and even featured in Jeremy Clarkson's test on TopGear!