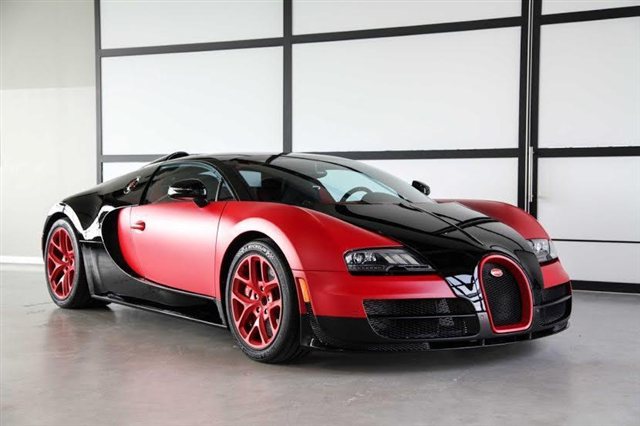 An absolutely jaw-dropping matte red Bugatti Veyron Grand Sport Vitesse is currently up for sale via Symbolic Motors and Bugatti San Diego. This Vitesse is the ninth out of 30 Vitesses to have rolled off the production line and is unlike any other.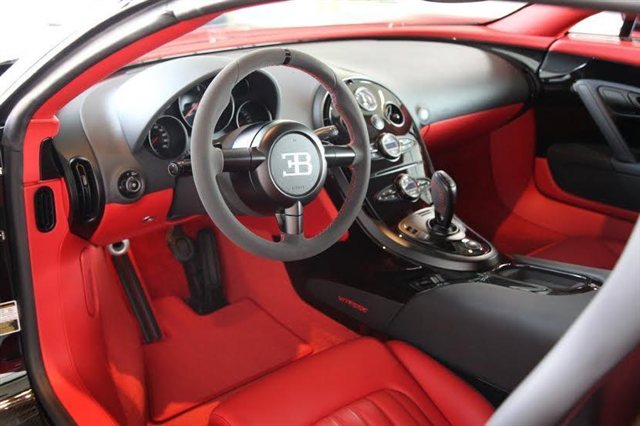 Painted in the factory matte red with exposed carbon fiber components, this Bugatti Veyron Grand Sport Vitesse can only be rivalled by the one-off Vitesse Pur Blanc in terms of its ability to attract the eye. In addition to the various matte red body panels, the wheels are matte red also with gloss red brake calipers hiding behind them.
The car has travelled a mere 300 miles and is as brand new a Veyron as you can buy without ordering one from the factory. Matching the exterior finished is a unique interior featuring predominantly red leather trim, with grey leather, gloss carbon fiber parts and grey Alcantara on the steering wheel.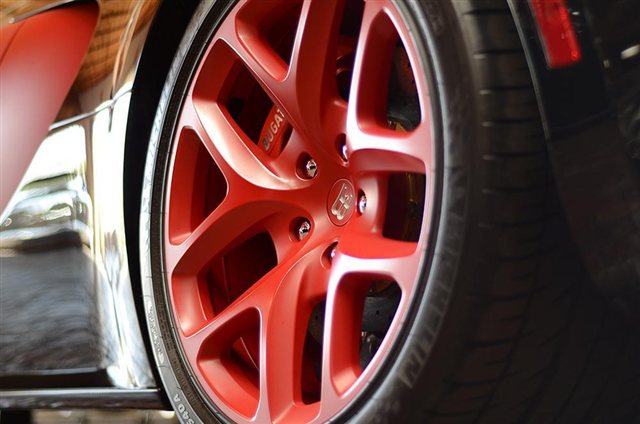 As if you needed reminding, the Bugatti Veyron Grand Sport Vitesse features an 8.0-liter quad-turbocharged W16 engine which achieves an unparalleled torque of 1,500 Nm from 1,200 hp at 3,000–5,000 rpm, and can accelerate from 0–100 km/h in just 2.6 seconds. The Vitesse was driven to a top speed of 408.84 km/h with the roof down in April 2013, making it the fastest production roadster ever built.
[Via Symbolic Motors]