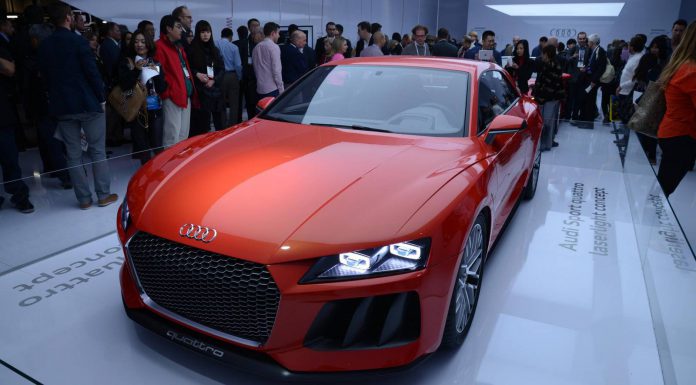 With priorities of manufactures rapidly shifting from performance to emissions and economy the outlook of cars of the future looks set to be glum, however, it may just not be! BMW's i8 is magnificent yet free and it seems Audi has managed to come up with a car that is equally spectacular yet healthy for the environment.
The Audi Sport Quattro Laserlight Concept takes inspiration from the original car from 1983. The new shade of red is called in Plasma red and gives the Sport Quattro an even more unique flair than the yellow of the original concept from last year.
When discussing the new concept, Dr Ulrich Hackenberg said, "The new show car demonstrates technical 'Vorsprung' on many levels. On-board this car we have e-tron technology with 515 kW of power and 2.5 l/100 km (94.09 US mpg) fuel economy; laser headlights that leave all previous systems in the dark with its higher performance as well as new display and operating systems with cutting-edge electronic performance. We are showing the future of Audi here."
Other than these new features, the Sport Quattro Laserlight Concept remains identical to the original concept. That means it utilises the same electric motor set up mated to a four-liter twin-turbocharged V8 engine delivering 700 hp and 590 lb-ft of torque.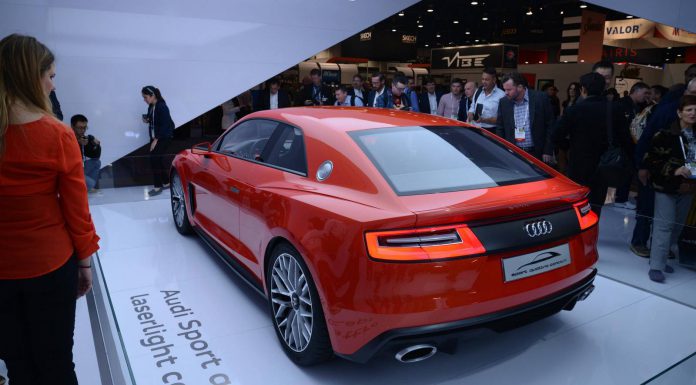 If this is the future of motoring we certainly are not too worried!