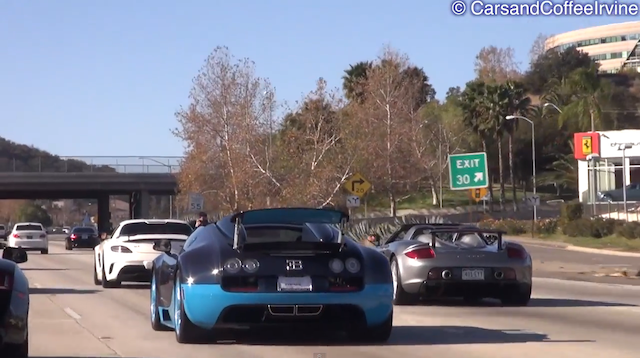 There's nothing more fun than going for a drive on a sunny afternoon with a few friends who appreciate cars as much as you do. It's even more fun when you and a dozen mates go for a cruise in California in a bunch of the worlds fastest, rarest and most beautiful cars that are on sale today!
[youtube]http://youtu.be/v2sor8ONFXU[/youtube]
This stunning video was captured at Cars & Coffee Irvine and features some spectacular cars including the Bugatti Veyron Grand Sport Vitesse, two Mercedes-Benz SLS Black Series and a Porsche Carrera GT amongst others!