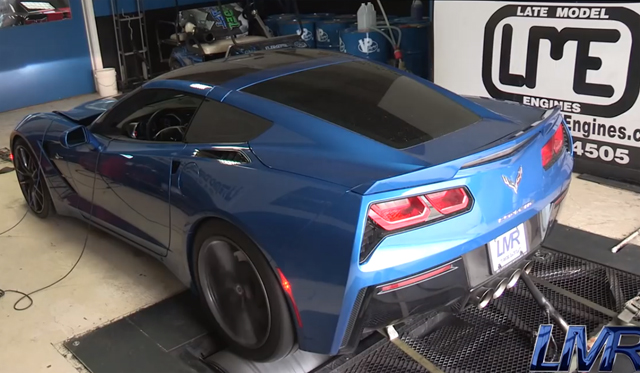 Customer and dealer deliveries of the 2014 Chevrolet Corvette Stingray only started a few months ago and already, tuning facilities all across the United States and releasing upgraded performance packs for the C7 Corvette. Some of the most notable include the HPE600 package by Hennessey Performance as well as this turbocharged C7 Corvette Stingray.
[youtube]http://www.youtube.com/watch?v=xtFDICKEgNM[/youtube]
Now, Late Model Racecraft is finalising its supercharger upgrade for the new Corvette and in the following video, it can be seen and heard ferociously hitting the dyno! Compared to the 455 hp at the flywheel created by the standard Corvette, the supercharge Corvette Stingray by Late Model Racecraft came out with an impressive 713.82 hp at the rear wheels and max torque of 592.24 lb-ft of torque!
The impressive thing about these figures is that research and development of the car is still ongoing meaning we can expect to see it delivering even more power and torque in the coming months!