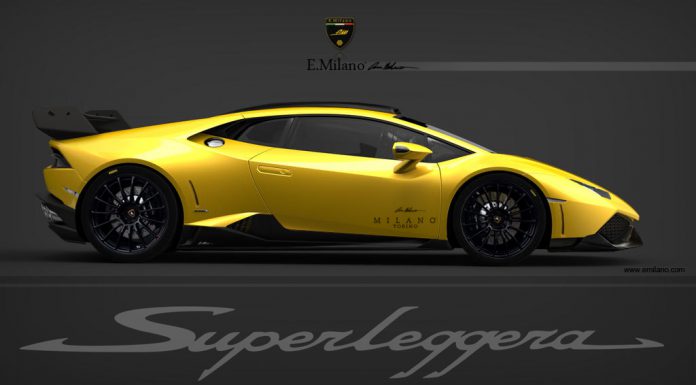 Renders have brought to life the images that a number of artists have locked away in their minds of what future cars could look like for everyone to appreciate and speculate over. We have already brought you Evren Milano's Lamborghini Huracan Spyder render and the very same artist has now brought us a rendering of a what the Huracan Superleggera could look like!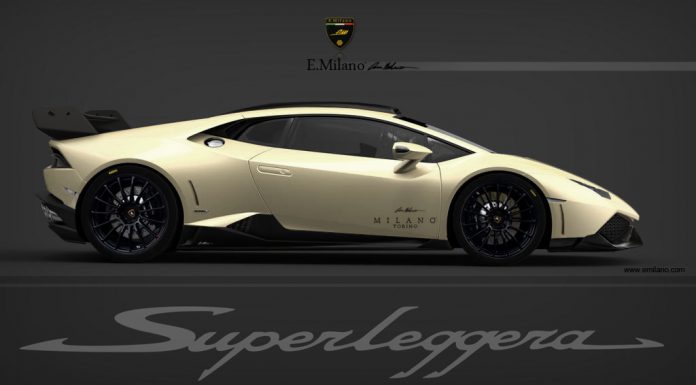 The renderings are rather comprehensive in the sense that there are a number of very cool modifications! First up the huge wing looks great on the Huracans aggressive angles. Next up is very prominent body kit that includes some stunning side skirt and finally a roof-scoop!
As for the regular Lamborghini Huracan, the new Lamborghini Huracan looks identical to renderings released in recent months. As a result, it shares many of its styling traits with the Aventador albeit on a smaller scale. Inside, the cabin appears to be based around the Aventadors with the prominent center console that splits the cabin down the middle. Additionally, it features a similar LCD display acting as the gauge cluster. Rumour has it that the car will be branded the LP610-4, suggesting that the engine under the hood will push out 610 hp. Mated to this upgraded engine is expected to be a dual-clutch seven-speed semi-automatic transmission.