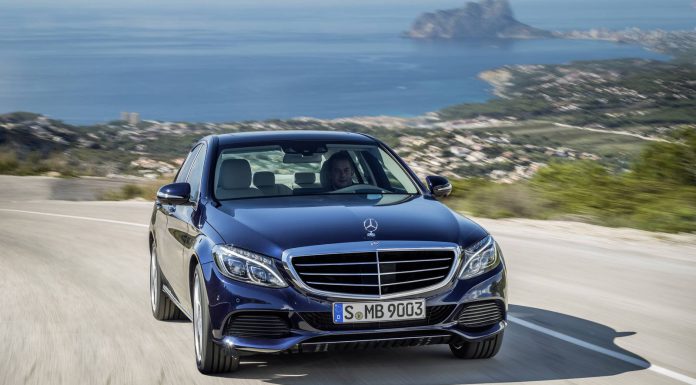 Just last week, the 2014 Mercedes-Benz C-Class was revealed. All around the new C-Class is bigger than the car it replaces but despite this, Mercedes-Benz is still set to reveal a special version specifically for the Chinese market.
More specifically, a long wheelbased variant will be produced for the Asian nation and limited to just China. Mercedes-Benz claims that the long wheelbased C-Class is being built for the "special needs of Chinese clients" mostly because having someone chauffeur you around is quite popular there.
In design, the new C-Class borrows a little from its larger brothers, the S-Class and the E-Class. It features a similar grille layout with large, stylised air intakes and a beautifully sculpted set of headlights. Its side profile is noticeably shorter than the two premium models. It gets shorter overhangs, while the styling lines are visually similar. At the rear, the stylised rear trim and lights definitely resemble the rest of the family.
Customers will be able to choose from a centrally positioned Mercedes-Benz star or, an exclusive classic saloon radiator grille featuring the Mercedes-Benz star on the bonnet. Interestingly, the fins of the radiator grille act as active aerodynamics and can be closed completely to optimise the vehicle's Cd value. The new C-Class comes with H7 halogen headlamps as standard with two energy-saving LED variants also available as an option.