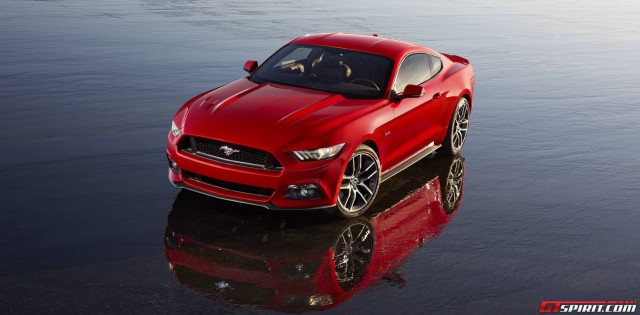 As you may recall, the very first production-spec 2013 SRT Viper was sold at auction. Then about a year later, the very first 2014 Chevrolet Corvette Stingray was sold at auction. Now, the 2015 Ford Mustang will be the latest American muscle car initially sold at auction with a GT variant being sold courtesy of Barrett-Jackson next month.
The 2015 Ford Mustang GT being auctioned off won't actually exist when the hammer drops on January 18 in Scottsdale because the owner will be able to spec out the car prior to delivery. Some of the key options available to the buyer will include colour options, what transmission will be fitted as well as a host of interior options. One thing which the buyer is assured to receive is the potent 5.0-liter V8 engine from the 2015 Ford Mustang GT pumping out 420 hp and 390 lb-ft of torque.
All proceeds from the auction will go directly to JDRF, previously known as the Juvenile Diabetes Research Foundation.
President of Barrett-Jackson Auction Company Steve Davis said, "Ford Mustangs have always been among the most popular collector cars at Barrett-Jackson Collector Car events. While every collector wishes they had snapped up the first Mustang sold in 1964, this is an opportunity to realize that dream in a different way."