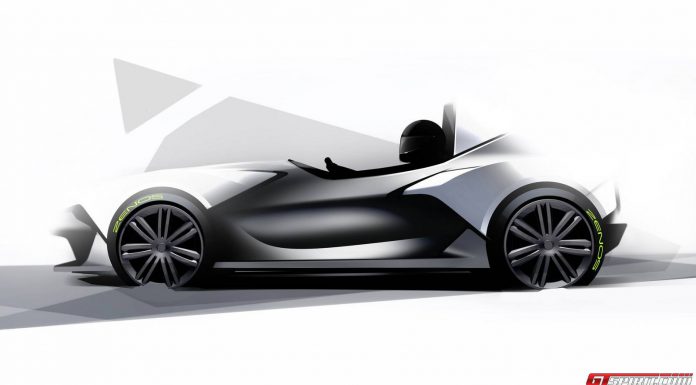 Previewed extensively in recent months, it has been confirmed that the highly-anticipated Zenos E10 sports car will debut at the Autosport International show in Birmingham held from the 9th to the 12th of January.
The Zenos E10, currently known as Project E10, will ride on a single aluminium backbone/chassis to which a composite tub will be mounted on top. The man behind the car, Ansar Ali, claims that this setup provides excellent torsional rigidity while also reducing the car's overall weight. And that point of reducing weight is essential, as the Zenos E10 is planned to have a power-to-weight ratio in excess of 300hp per tonne.
Powering the Zenos E10 will be a Ford-supplied 200 hp 2.0-liter engine also pumping out 155 lb-ft of torque. That engine will then be mated to a hopefully-slick five-speed manual transmission, and all told, Ali hopes the Zenos E10 will tip the scales at a mere 650 kg. When it's all said and done, the Zenos E10 sports car should sprint to 60 mph in under 5 seconds and have a top speed of 135 mph. Zenos Cars has hinted that more powerful variants will be offered.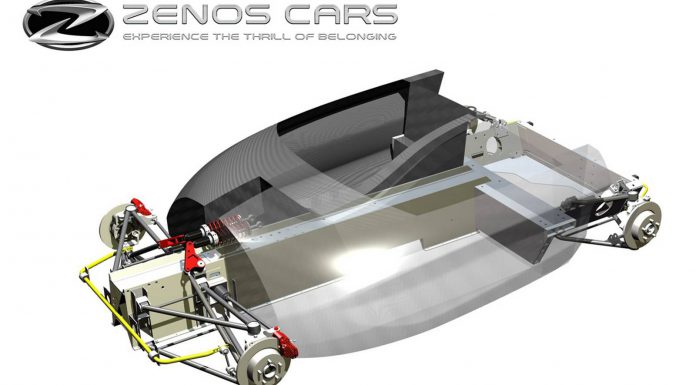 From a size standpoint, the Zenos E10 will be 180 mm longer than the Caterham 7 as well as an impressive 265 mm wider.
Following its public debut early next year, the Zenos E10 will then hit the production line in late 2014 with the first customer delivers expected during the first quarter of 2015. Down the road, an additional two new Zenos models based on the E10's platform are planned.