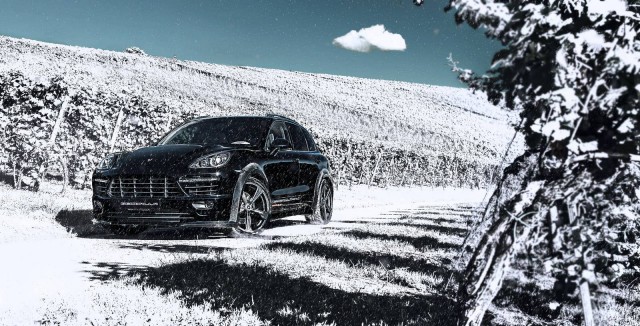 Winter has well and truly grasped Europe and everyone has their fingers crossed for a white Christmas. As the roads become icier and the snow arrives many drivers will opt to swap their wheels and tires for sets that a more suited to conditions. This, in most cases, means a costly trip trip to your local dealer to fit a set of rather unattractive and small wheels that would not make you feel too bad if they clouted a curb.
Tuners Gembella have created their own high-quality forged and cast wheels just for winter aimed at Porsche owners, allowing them to exploit their cars balance and performance all year round. For the 911, the tuners have designed 21-inch G Forged-one finished in true Gemballa style meaning they are forged to the highest standard.
Gembella offers the GT Forged as an attractive 22-inch complete winter wheel set for the current Porsche Cayenne model. As the name indicates, these wheels are also forged, and this particular version is stylistically closely related to the G Forged-one. As you will see from the gallery, all the wheel designs look fantastic and are great designs that allow owners to enjoy their cars for an extra few months every year!