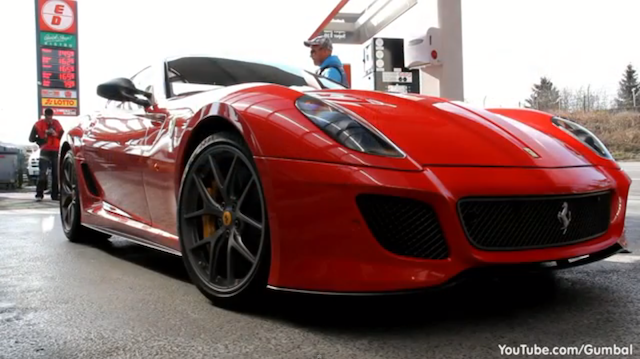 The Ferrari 599 GTO (Gran Turismo Omolagato) is a stunning car, not only to look at but to also drive. It's race-car gills, vents and ridiculous diffuser are a hint to the power and pedigree that this this Italian beauty possess. The racing theme continues on the inside to. The stripped out interior will bare metal work and welding combined with Alcantara and optional 5-point-harness make the driver and passenger feel as if they are in a track built weapon! This is the car to be seen cursing around the streets of Monaco in as well as to thrash around the Nurburgring as this car is filmed doing!
[youtube]http://youtu.be/W7wlCVZtmHw[/youtube]
Its engine produces 670hp at 8,250rpm with 620Nm of torque at 6,500rpm. Ferrari claims the 599 GTO can reach 100km/h in under 3.35 seconds and has a top speed of over 335km/h, epic performance to match this beautiful cars looks!