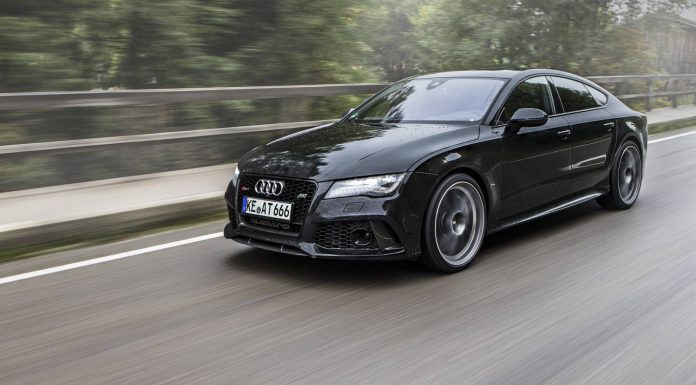 Apart from the epic Audi R8 in V10 specification, the Audi RS7 is the most potent road car offered by Audi. Alongside the new Audi RS6 Avant, it features a twin-turbocharged V8 engine producing an epic 560 hp. However, for those looking for just that little extra speed, ABT Sportsline has just the car for you.
ABT Sportsline has just taken the wraps off two different tuning upgrades for the new 2014 Audi RS7 both of which dramatically increase power and torque. Starting with the base ABT Power kit, it sees power rise to 666 hp and 830 Nm. That potent torque figure is an increase of 130 Nm when compared to the standard RS7. As a result, the 2014 Audi RS7 with the ABT Power kit can reach an electronically limited top speed of 300 km/h.
We then come to the most potent upgrade kit offered by ABT for the new Audi RS7. Dubbed the Power S kit, it sees power rise over the standard RS7 by 25 per cent. As a result, it delivers an impressive 700 hp and 880 Nm of torque. With these upgrades, top speed has been increased to 320 km/! The additional power and performance gains have been achieved thanks to an ABT engine control unit as well as a new exhaust system.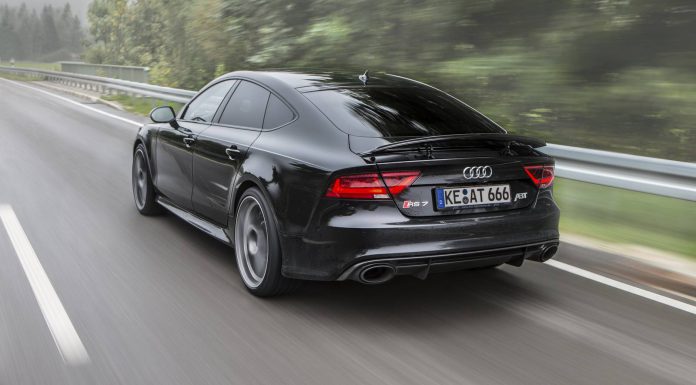 From a visual standpoint, the 2014 Audi RS7 by ABT features an exposed carbon fiber bootlid spoiler, custom ABT wheels and a few tweaks including ABT floor mats in the cabin.