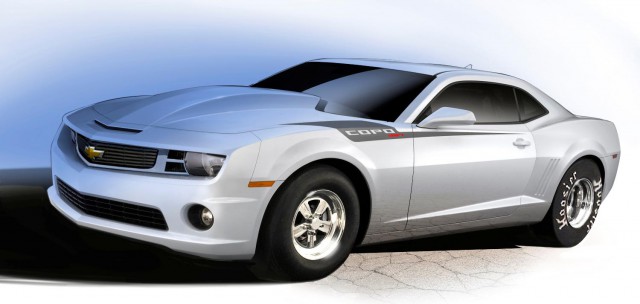 The 2013 COPO Camaro along with the Ford Mustang Cobra Jet, is arguably the fastest drag racer you can buy from a factory automaker. Available with three different engines ranging from a 325 hp 5.3-liter V8 engine to a 375 hp 6.5-liter V8 and a range-topping 7.0-liter V8 with a massive 425 hp, the COPO Camaro is a racing car for the greatest of enthusiasts. And with just 69 units of the 2013 model produced, it is also one of the rarest Camaros ever offered.
As a result, for a car which relies so heavily on its transmission, you'd expect the gearbox to be as near to bulletproof as possible. However, now the manufacturer of the automotic transmissions for the 2013 COPO Camaro, ATI Performance Production has issued a recall affecting 52 examples.
2012 COPO Camaro Convertible

According to the National Highway Traffic Safety Administration (NHTSA), the transmission's 'Park' function can fail meaning if parked on a hill, it could fail and the car could roll away.
ATI Performance Production will notify those owners affected while local Chevrolet dealerships will inspect and replace the transmission and torque converter if required.
For those that didn't know, you can't mention COPO without mentioning Yenko, this is because Yenko Camaros resulted to the COPO Camaros. Don Yenko's Camaros were equipped with a 427ci L-72 engine developing 423hp but were not allowed to race for Chevrolet on the drag strip, so Chevrolet came up with the COPO Camaro with the same engine and allowed them to race on the strip.