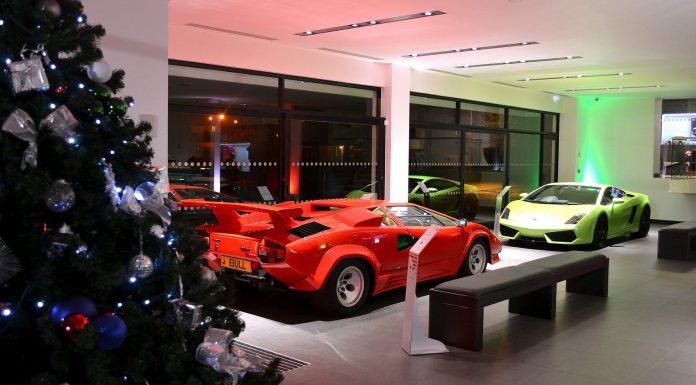 Last week we reported on HR Owen Ferrari's epic Christmas party that featured a collection of historic cars including the F40, F50 and Enzo. Well not to be outdone, HR Owen Lamborghini Pangbourne threw a little party of their own and it sure was spectacular!
Guests were treated to a mandatory glass of champagne and were greeted by one of the prettiest cars in history, a red Lamborghini Countach facing a Verdi Ithica green Gallardo. That was not all, the showroom was not where all the cars were on display. In the workshop sat a number of Gallardo's, a number of which were raised on lifts. There were two more cars that were truly awe inspiring.
Lamborghini Murcielago SV's. The SV seems to have cemented its place in the history books, a car that will forever be remembered as one of the most aggressive and hardcore bulls ever made. The yellow example fitted with the aero-pack looks great under the garage lights, close behind was a stealthy black example that did not have the over-sized wing.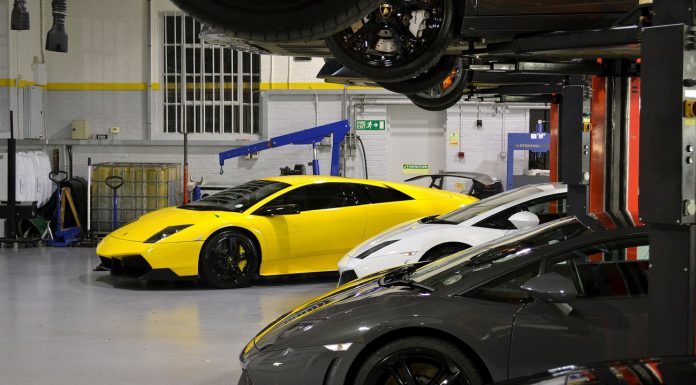 Outside the garage rested a Bianco Aventador Roadster that looks superb with the contrasting black roof and intricate Dione wheels, a combination to die for!
A huge thanks to HR Owen for inviting us and throwing such a fantastic event!