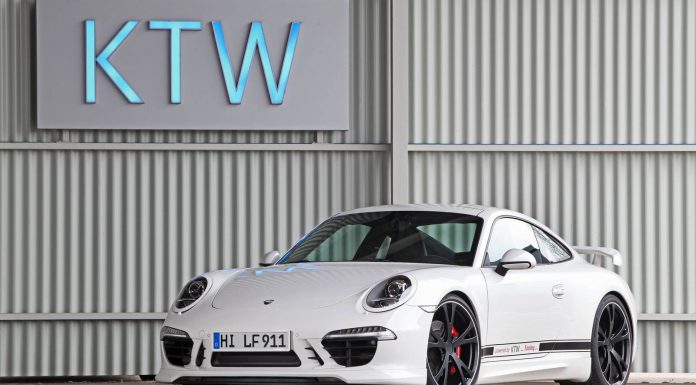 KTW Tuning has just taken the wraps off its brand new styling kit for the 2014 Porsche 911 Carrera S. While the Porsche 911 Carrera S by KTW Tuning doesn't feature any performance upgrades, it does feature a host of new body panels helping to make it look dramatically more aggressive than the standard Carrera S.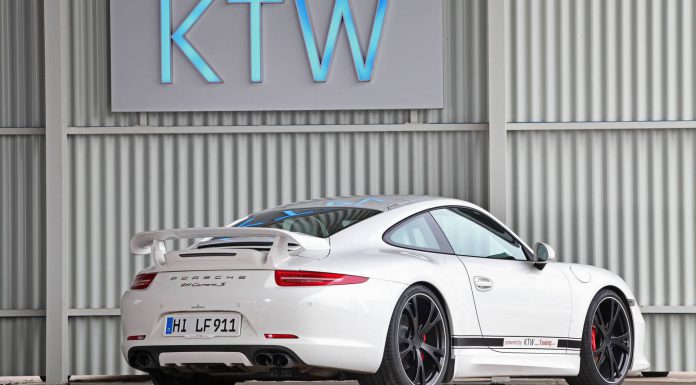 This new bodykit comes courtesy of TechArt and features a slightly modified front bumper with a different lower lip, as well as an aggressive set of side skirts and a brand new rear end. The new rear fascia incorporates a new color matched rear diffuser as well as a new rear wing slightly smaller but of similar design to that one featured on the new 2014 Porsche 911 GT3. Additional visual changes include new wing mirrors and Formula III forged wheels measuring 21-inches.
Inside, it features a slightly modified steering wheel, seats, dashboard, center console and an updated instrument panel.