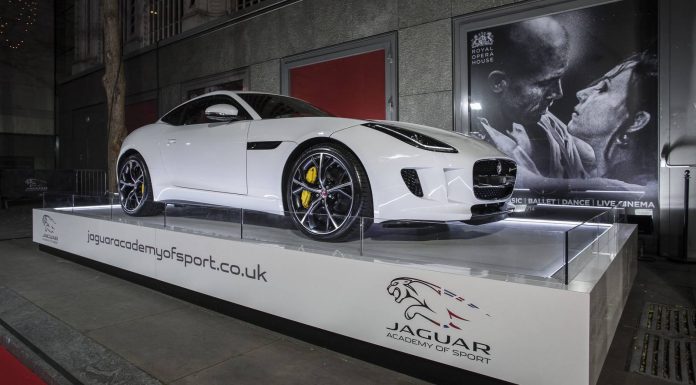 Ahead of the official U.K. debut of the 2015 Jaguar F-Type Coupe in February next year, the new British sports car was unveiled at the annual awards for the Jaguar Academy of Sport.
For those that didn't know, the Jaguar F-Type Coupe R is available in three different specifications. Starting with the F-Type R Coupé, it features a supercharged 5.0-liter V8 engine producing an insane 550 hp. Consequently, Jaguar promises the F-Type R Coupé can sprint from 0-100 km/h in just 4.2 seconds, 80-120 km/h in a mere 2.4 seconds and an electronically limited top speed of 300 km/h.
The supercharged engine powering the Jaguar F-Type R Coupé not only produces immense power, it also has a few nice features up its sleeve including spray-guided direction injection as well as dual independent variable cam timing. The lightweight aluminium block has then been stiffened with cast-iron liners and cross-bolted main bearing caps. Just like all other F-Type Coupé and Convertible variants, the engine is mated to a ZF Quickshift eight-speed transmission driving the rear wheels.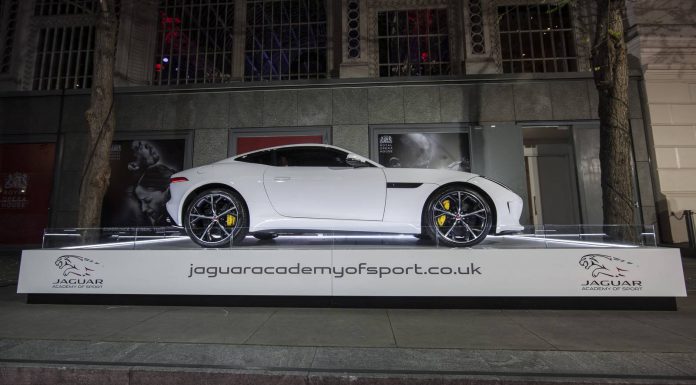 As for the regular 2015 Jaguar F-Type Coupé and S Coupé, they are essentially identical to their convertible siblings with the addition of a fixed roof. Consequently, the base Jaguar F-Type Coupé features a 3.0-liter supercharged V6 engine producing 340 hp and helping the car hit 100 km/h in just 5.3 seconds and an electronically controlled 260 km/h top speed. The F-Type S Coupé then features a tweaked variant of the same engine now delivering 380 hp and sending the car to 100 km/h in 4.9 seconds.