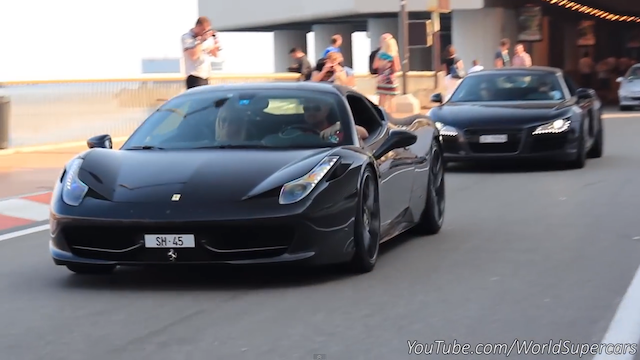 The Novitec Rosso Ferrari 458 Italia is a harder, faster and more insane take on the brilliant 458. The tuners tinkered with a whole host of variants on the standard car, but one has more impact than any other, the new exhaust. The 458 is standard form is no mute but this car just sounds outrageous! As this video shows, it sounds even better in tunnels!
[youtube]http://youtu.be/XeP6q6e12bc[/youtube]
The Novitec Rosso Ferrari 458 Italia was first shown at the Geneva Motor Show 2011. Power output on the 458 Italia is increased to 609 hp at 9,100 rpm and 569 Nm of torque at 5,400 rpm. This has been achieved by the new high-performance exhaust system, made from the same material also used in Formula 1 racing and a new carbon fiber air box. Turn up the volume and enjoy!