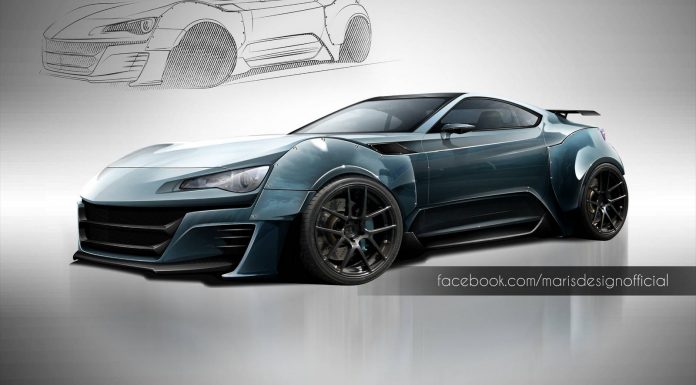 Ever since production of the Toyota GT86 sports car commenced about 18 months ago, the Japanese sports car has received awards and accolades from all around the world. Featuring a traditional front-engined, rear-wheel drive sports car design with a long hood and short tail, the Toyota GT86 certainly looks the part.
However, how would the Toyota GT86 look if Toyota for some reason decided to create a much more powerful and faster version to compete with supercars like the Nissan GT-R and Ferrari 458 Italia? Well to give us an idea of just how that could look, Maris Design has put together the following renderings showcasing how a supercar based on the GT86 could turn out.
Featuring massively flared wheel arches similar to those from LB Performance, this GT86 supercar features all new body panels including a redesigned front fascia, new wheels, a new rear wing as well as some dramatic changes on the sides.
Let us know what you think of this creation below!