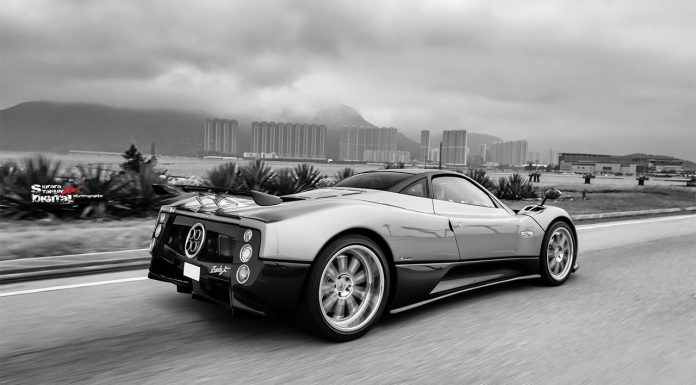 The Pagani Zonda. The car that started the boom for the Argentine carbon fibre artist Horacio Pagani, the car that allowed this small team based in Italy to take the fight to the big boys and neighbours, Ferrari and Lamborghini. Ferrari's are known for passion and speed. Horacio made sure the Zonda would be known for the same. What he deigned was faster and encompassed more emotion that anything else on the road at the time. The Zonda F took the basic Zonda design to the next level.
In basic Zonda F form, thanks to improved cylinder-head flowing, wilder cams, and better intake and exhaust systems the AMG engine now makes 602bhp at 6,100rpm with 760Nm of torque at 4,000rpm. That is enough for a 3.6 second 0-100km/h sprint, and 200km/h flashes past in 9.8 sec. Vmax is 345km/h. A stupendously fast car!
This jaw-dropping rolling shot was captured by Kirara Stanley in Hong Kong.Are you a fan of the Zonda F? If so make sure you check out our road test of the V12 monster!