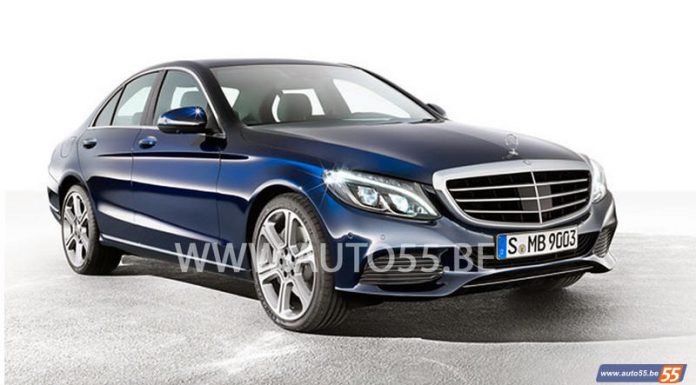 Following on from yesterday's leaked images of the 2015 Mercedes-Benz C-Class, even more images have leaked online this time courtesy of Auto55.
From a visual standpoint, the new car looks like a smaller version of the range-topping S-Class with almost identical taillights and a similar front fascia. However, these styling traits are not new. What is new however, is the additional information Auto55 has received about the facelifted C-Class.
It claims that the new car rides on an 80 mm longer wheelbase. In total, the wheelbase of the 2015 Mercedes-Benz C-Class is said to measure 2,840 mm while the overall length of the car has been increased 100 mm to now measure 4,690 mm.
Additionally, it is rumored that the new C-Class will tip the scales at 100 kg less than the outgoing model for the European car.
Recently, reports emerged suggesting that the 2015 Mercedes-Benz C-Class will debut on December 16th before its worldwide public debut at the Detroit Auto Show 2014 in January. Kicking off the range will be a 168 hp C220 BlueTEC diesel offered in Germany alongside a 154 hp C180 and a 182 hp C220. Further down the line, numerous other engines will be offered as well as a new 4.5-liter twin-turbocharged V8 expected to power the next C63 AMG!
[Via Auto55]