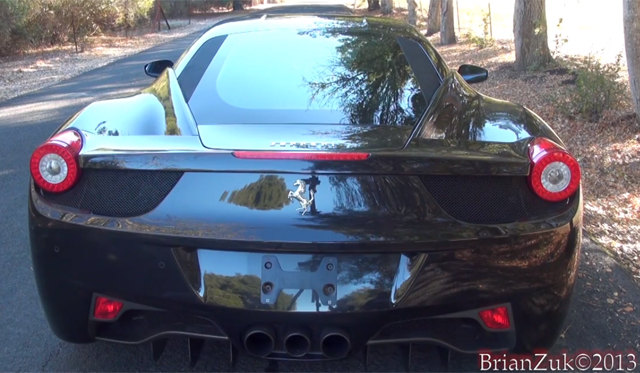 When it leaves its Italian factory, the Ferrari 458 Italia is one of the world's most impressive supercars. Not just in terms of its performance and everyday driveability but also because of the insane exhaust note produced by its 4.5-liter V8 engine revving all the way to 9,000 rpm!
The standard exhaust and engine notes are so impressive in fact, that as soon as you sit in a 458 Italia at full throttle you'd be unlikely not to get tingles down your spin at the slightest touch of the throttle. Despite this, numerous aftermarket manufacturer offer custom exhaust systems for the Ferrari 458 Italia with the following IPE exhaust from Innotech being one of the most impressive.
[youtube]http://www.youtube.com/watch?v=cBVkMfcBTo4[/youtube]
Recently filmed in the U.S, this 458 Italia features the aforementioned IPE exhaust, as well as new headers, cat pipe, valvetronic muffler, insulation wrap and black powder coated OEM exhaust tips. If there ever was one, this is definitely the video to watch in Full HD and to turn up your speakers full blast for!
As a reminder, the 458 Italia features a 4.5-liter V8 engine revving to 9,000 rpm. When it reaches its optimum RPMs, it can deliver 570 hp and consequently sprint to 100 km/h in just 3.4 seconds and a top speed of over 320 km/h!