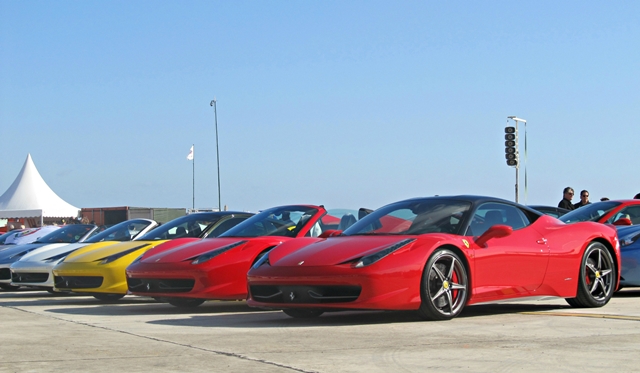 In this year's edition of Paqpaqli Ghall-Istrina, more than 1,000 vehicle from 35 local automotive clubs and car enthusiasts participated at the grounds of the Malta International Airport.
As you can see in the gallery below, vehicles include classic, luxury and sports cars were in attendence. Highlights were a brand new Ferrari 458 Speciale, a dark blue Lexus LFA and a Ferrari 430 Challenge which could be booked for rides. One more highlight of the event was a stunt show featuring the Malta Police Corps and a stunt getaway driver in a Subaru Impreza.
The show also gave supercar owners and bikes the chance to push their vehicles to the limit in what is possibly the longest and most secure straight piece of tarmac in Malta.