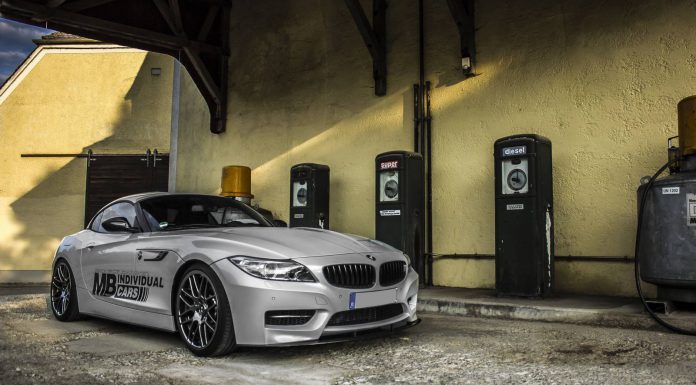 The company MB Individual Cars from Augsburg, Germany, has developed a "voluminous spoiler packet" built from ultralight but extremely strong
carbon fiber for the 2013 BMW Z4 (E89). The company will bring out in the beginning of 2014 and just 25 units will be built, road legal, of course.
The car has had the front spoiler lip fitted, the kidneys and the air inlets will be mounted in carbon fiber, as will the rear-view mirror
and the direction indicators as well as the "swords" of the side sills and, finally, the rear spoiler lip, the rear diffusor. The entire package is set to cost around 3,999 Euros.
Elsewhere MB Individual opted to design their own wheels, 19″ V703 VRM wheels shod in Continental tires. The front and rear wheel spacing comes from H&R. The installed variant 1 KW coilovers (+ deactivation of the original electric damper regulation) allows a discreet lowering and, in the same time, an optimal and safe, but nevertheless comfortable handling of the car.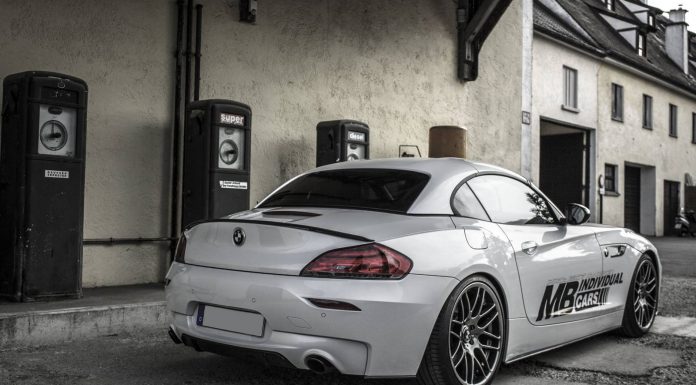 This certainly is one of the best look Z4's we have seen! We cannot wait to see one of these race inspired cars on the road!