Lamborghini initially kicked off its celebrations for its 50th anniversary with the Aventador range when it unveiled that Lamborghini Aventador LP720-4 50th Anniversario. However, as we know from Lamborghini in the past, when a new coupe variant is created, a convertible version typically follows suit and gosh is it a looker!
Under the hood, the Lamborghini Aventador LP720-4 50th Anniversario Roadster features the same uprated 720hp 6.5-liter V12 as the coupe variant that offers stunning pace and a soundtrack to match. As with other Aventadors it is also capable of spitting some vicious flames.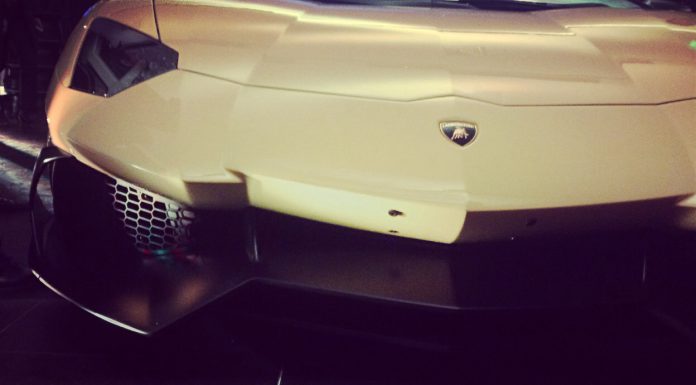 This example was spotted in Beijing, China, finished in Giallo Maggio, May Yellow, and has a strong glitter effect in the paint. The name of the paint is a reference to the month Lamborghini was founded: May 1963 and yellow was chosen because most Lamborghini's in the 50 year history of the Italian company left the factory in yellow, more than any other colour. a big thanks Aspire4820tg for the tip!