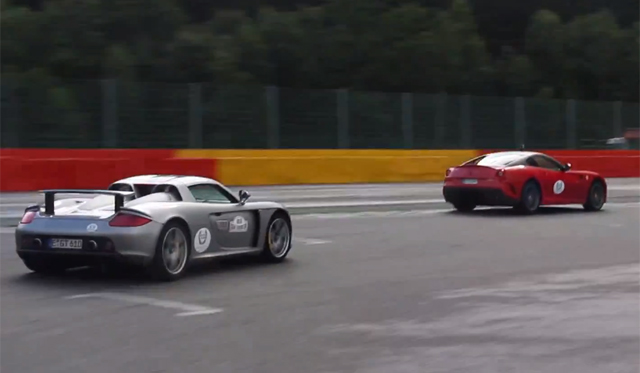 A few months ago, we brought you not one, not two, but three stunning galleries snapped from the Modena Trackdays 2013 supercar event held at the famous Spa-Francorchamps circuit in the forests of Belgium.
[youtube]https://www.youtube.com/watch?v=55rudm1eVCg[/youtube]
As you would imagine, when you hold a track day at such an incredible facility, a selection of some of the world's greatest supercars joined in the on-track action. Modena Trackdays 2013 was organised by Modena Motorsport and while it is primarily a Ferrari supercar gathering, a selection of other exotics participated.
Now, we can finally bring you an awesome video showcasing some of the best sights and sounds from Modena Trackdays 2013 with a selection of truly incredible supercars in attendance Some of the best were a Ferrari 599 GTO, a handful of Ferrari 430 Scuderias, an extremely rare Aston Martin V12 Vantage Zagato as well as a Porsche Carrera GT!