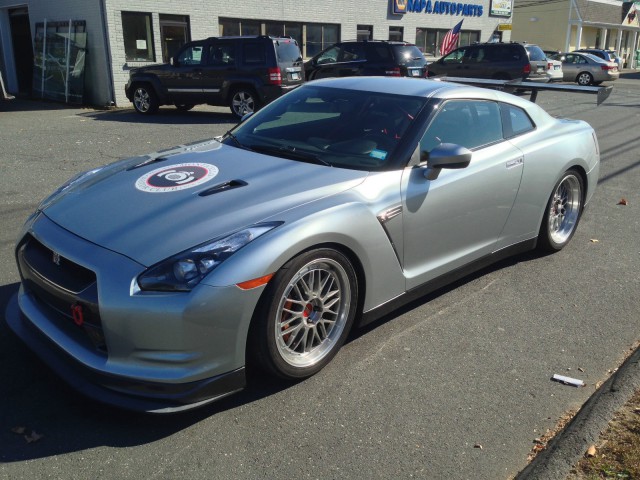 Are you in the market for a drag strip ready Nissan GT-R? Well, if you are, this 2010 Nissan GT-R from AMS Performance could be absolutely perfect.
Under the hood, it features a custom Alpha 11+ kit designed to produce 900 hp on 93 octane fuel and over 1300 hp when filled with 117 octane fuel. And no, these power outputs are not measured at the flywheel but are actually readings at all four wheels.
In addition to this potent Alpha 11+ package, this Nissan GT-R features a custom built fuel delivery system with upgraded rails, pumps, injectors, a new DODSON Sportsman stage 3+ transmission designed to withstand 2000 hp and 2000 lb-ft of torque. This GT-R is also fitted with custom JRZ racing coilovers, Stillen sway bars, a split carbon fiber rear wing courtesy of AEROMOTIONS that actually can act as an airbrake while also increasing downforce through the corners. This wing can also be adjusted in the cabin.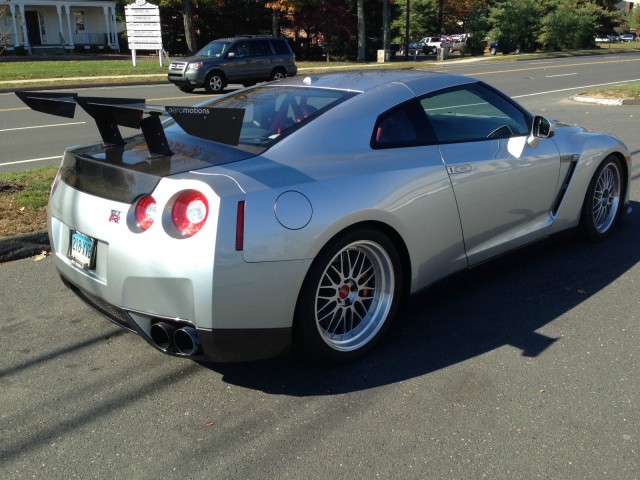 Don't however, think the modifications end there. It also features a new carbon fiber trunk lid, full fire system, NASCAR style carbon fiber front air dam, carbon fiber and Kevlar racing seats, a HKS titanium exhaust with custom headers and Y-pipe and BBS 20-inch wheels wrapped in Toyo Proxess 888 tyres. It also featured slotted brake rotors and Hawk brake pads. All told, this GT-R weighs 500 pounds less than the standard GT-R.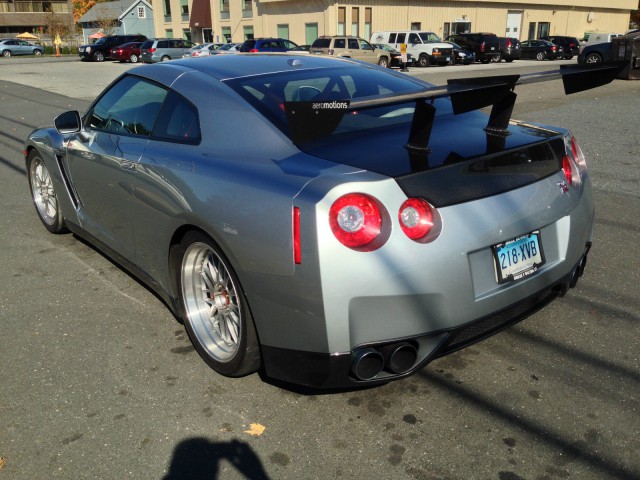 The advertiser claims that this GT-R is capable of 8-second quarter miles and that the car can sprint from 60 mph to 130 mph in under 3 seconds!
So how much for all this performance? Well bidding currently sits at $150,000 with a Buy It Now price of $219,000!
[Via eBay]