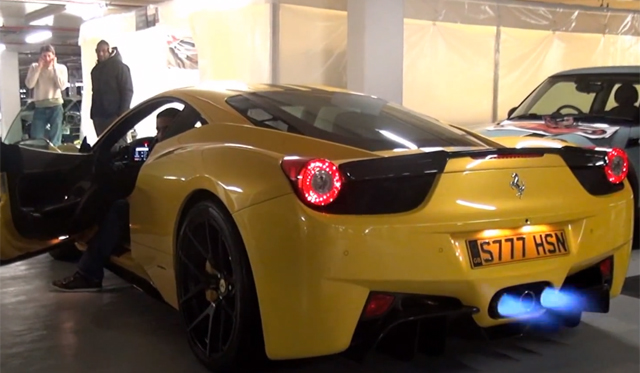 Straight out of the factory, the Ferrari 458 Italia produces one of the most insane exhaust notes on the market. The shriek produced by its 4.5-liter V8 which revs all the way to 9000 rpm simply sends shivers down your spine. The following Ferrari 458 Italia however, takes that exhaust note to a whole new extreme!
[youtube]http://www.youtube.com/watch?v=EFM14zZLb8s[/youtube]
Fitted with an aftermarket Capristo exhaust, this Ferrari 458 Italia not only sounds insane but also shoots blue flames unlike any other Ferrari on the market. This is a video you definitely have to watch to believe!