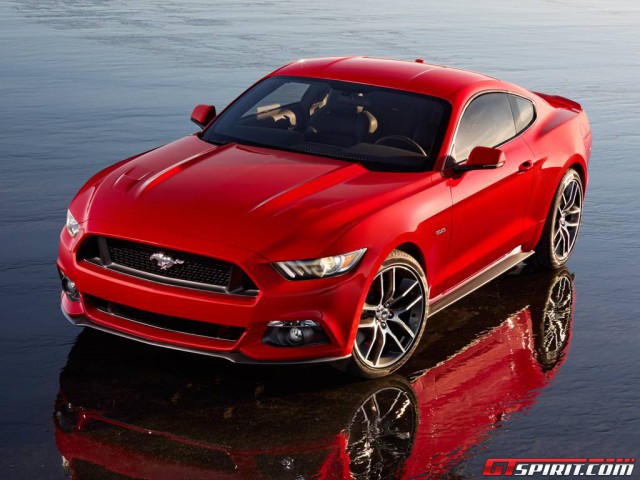 Recently, Ford confirmed that it would not be revealing the Nurburgring time for the 2013 Shelby Mustang GT500 even though it tested extensively at the famous German racetrack. Now, Ford has confirmed that further development of the brand new 2015 Ford Mustang is set to be undertaken at Green Hell and once again, no lap time will be released.
When recently speaking with Fox News, the chief engineer of the brand new Mustang Dave Pericak said, "We're not going to release the times, but we will be on the Nürburgring, we will be in Europe, showing what this car can do."
He then concluded by saying "we will let everyone decide for themselves" in reference to the new muscle car's performance capabilities. Not a surprising decision, but still somewhat disappointing.
Under the hood, the 2015 Ford Mustang is available with three engines consisting of an upgraded 3.7-liter V6, a brand new 2.3-liter EcoBoost engine and a more powerful 5.0-liter V8 powerplant. The new EcoBoost engine features direct injection, variable cam timing and a turbocharger to help deliver more than 305 hp and 300 lb-ft of torque. By comparison, the 3.7-liter V6 pumps out "at least" 300 hp and 270 lb-ft of torque. The top-of-the-line 5.0-liter V8 found in the new Mustang GT produces more than 420 hp and 390 lb-ft of torque. All of these engines can be mated to an updated manual transmission as well as a reworked automatic featuring steering wheel mounted paddle shifters.
[Via Fox News]