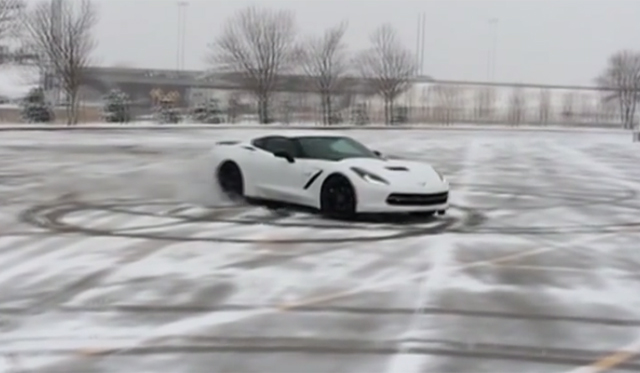 Customer deliveries of the 2014 Chevrolet Corvette Stingray may have only commenced a few weeks ago, but one special white and black C7 Corvette has been fitted with a supercharger and transformed into a donut making machine!
[youtube]http://www.youtube.com/watch?v=mgR_BNdjrfs#t=67[/youtube]
This particular Corvette Stingray comes courtesy of Pfadt Racing Engineering and with the supercharger and a selection of other modifications, deliveries around 650 hp, exactly 200 hp more than the standard Corvette Stingray.
Rather than showing off the performance potential of its heavily modified Corvette on the drag strip, Pfadt Race Engineering headed to a snow covered carpark and let loose!