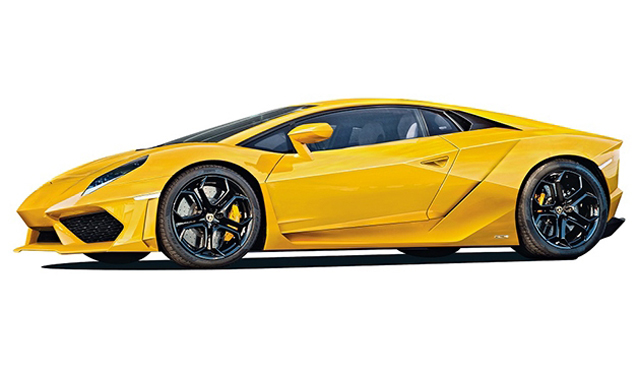 As we count down the days until the Geneva Motor Show 2014, more information about the Lamborghini Gallardo's successor is being released. Recently, Lamborghini confirmed that the first details of the new entry-level supercar would be released before Christmas. Now, some styling details have leaked courtesy of Only The Best which visited the Lamborghini factory for a tour.
During the tour, Lamborghini confirmed that the Gallardo's successor will not be called the Cabrera as recently rumoured. There is a chance this is true but there's also a chance Lamborghini is trying to distinguish these rumours if they're true. Nevertheless, during the factory tour, one of the doors to the next Gallardo's revamped production line was left open.
When walking past, the team at Only The Best managed to see a selection of undisguised prototypes with one model being finished in Lamborghini's iconic Verde Ithaca lime green. From a styling perspective, it is claimed that the car looks very similar to the rendering above. Additionally, it can be confirmed that it features a redesigned rear window which is finished off with a similar grille finish to the legendary Lamborghini Miura.
At the rear, the Gallardo successor features sharp styling reminiscent of the Aventador's. What's more, it is claimed that production of the new Lamborghini supercar has already started even though the car is months away from being revealed! Unsurprisingly, the Gallardo's successor will feature LP600-4 in its name.
[Via Only The Best]