DeviantART contributor Andrus Ciprian has just produced this; an absolutely stunning Ferrari concept he dubs the Ferrari Verus V2.0.
Rendered from all angles, the Ferrari Verus V2.0 draws on design inspiration from the stunning Ferrari P4/5 Competizione as well as the Ferrari 458 Italia. However, unlike both of those, the Verus V2.0 is much shorter and couldn't be any longer than a family hatchback.
This overall length helps reduce the wheelbase of the car and if it ever came to fruition, it could prove extremely capable through the corners.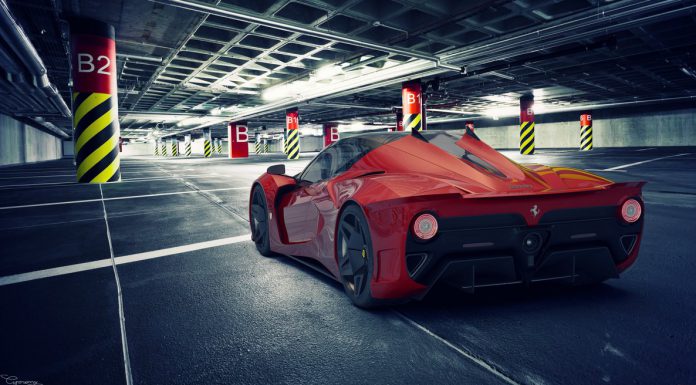 Let us know what you think of the Ferrari Verus V2.0 in the comments section below!
[Via DeviantART]