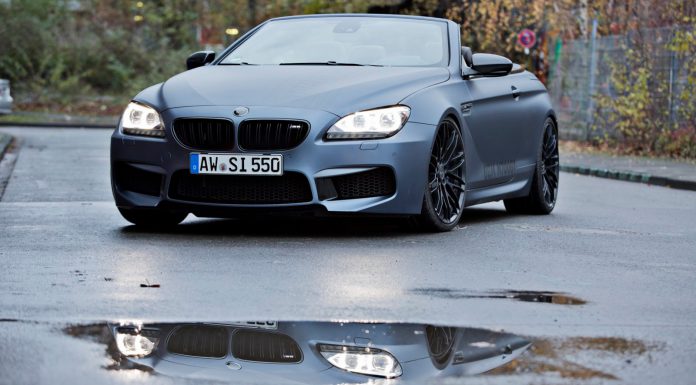 The 2013 BMW M6 Cabriolet has to be a near perfect car for all situations. It has a potent 4.4-liter twin-turbocharged V8 engine producing 552 hp and 501 lb-ft of torque which is more than enough to enjoy on some local mountain roads. Additionally, it is more than capable of cross-country journeys with the sun shining down on you thanks to the removable roof.
However, the team at BBM Motorsport thought they could improve the M6 Cabriolet and have come up with this, the BMW M6 Cabriolet M700BT by BBM Motorsport. Unlike many tuners currently out there which only focus on styling upgrades, BBM Motorsport focused their attention to thoroughly upgrading the potent German powertrain.
Thanks to a new ECU and a complete Akrapovic exhaust system with carbon fiber exhaust tips, the BMW M6 Cabriolet M700BT by BBM Motorsport pumps out 695 hp and an awesome 637 lb-ft of torque from the 4.4-liter twin-turbo V8 engine!
Completing the transformation is a new suspension setup courtesy of KW, 21-inch sport wheels courtesy of Breyton as well as a Matte Steel Blue wrap from SFT Carwrap.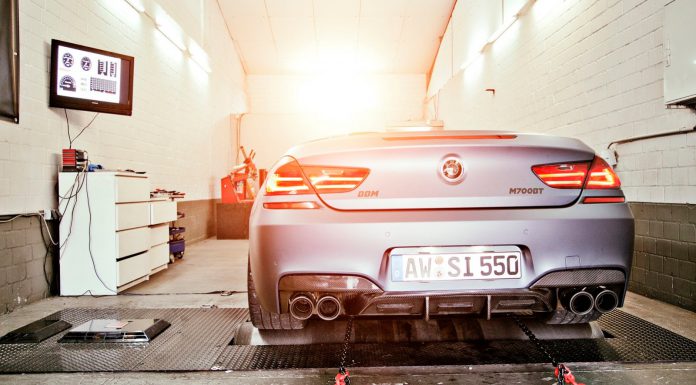 In addition to providing these upgrades for the M6 Cabriolet, BBM Motorsport offers similar upgrades for the M5, X5 M and the X6 M!