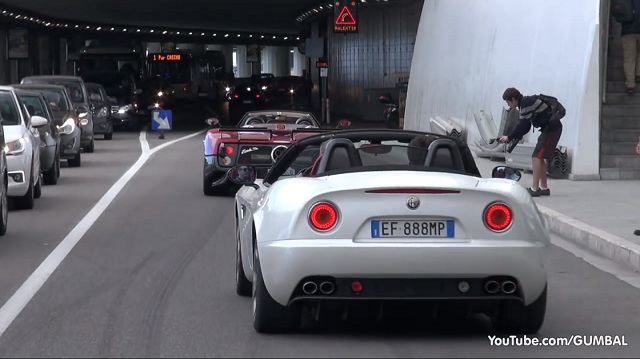 The Alfa Romeo 8C Spider certainly is one of the best looking cars ever. Its Italian design is spectacular and the car looks great from every angle you look at it. It's not only the looks which are impressive. The 4.7 liter V8 engine which it shares with the 8C Coupe is fantastic and has 450 hp under the hood. Only 500 spiders were built.
[youtube]http://youtu.be/IGryZMxYCaI[/youtube]
This means the 8C Spider is pretty, expensive and rare. As a result you can expect only the wealthiest and most fashionable to own the 500 examples and no place is better suited to such a car than Monaco! As you will see, and hear from the video, the Spider looks right at home on the Riviera. Enjoy.