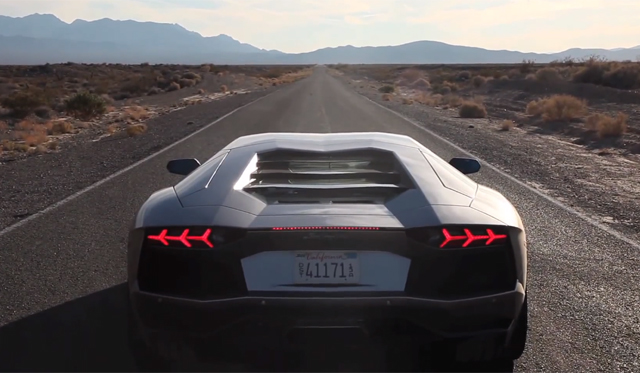 While attending the recent SEMA 2013 show, Drive's Matt Farah had the chance to judge one of the awards giving out at the world renowned show. However, the car which Farah drove to SEMA was far more important as he was handed the keys to a $488,000 Lamborghini Aventador to drive for one week across 700 miles!
[youtube]http://www.youtube.com/watch?v=aX64Kk4zO6s#t=256[/youtube]
As one could imagine, Farah is quite impressed by the Aventador and even reveals that he thinks it is the world's best looking car currently on the market!
Under the hood, the Aventador features a 6.5-liter V12 engine producing a total of 692 hp at 8,250 rpm and 509 lb-ft of torque at 5,500 rpm. Consequently, the Aventador can sprint to 100 km/h from a standstill in just 2.9 seconds and a top speed of 350 km/h. While these figures are impressive, how does the Aventador cope with a long road trip? Well, watch the video above to find out!