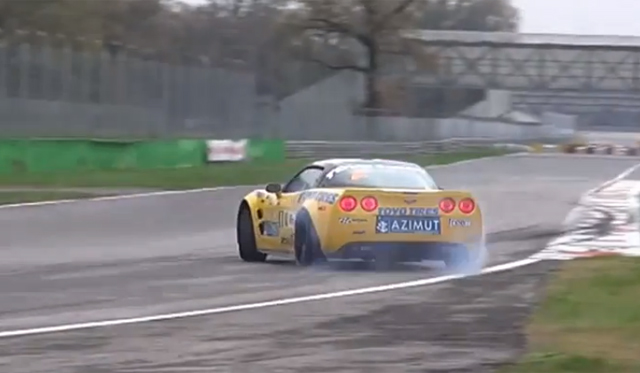 So it is no secret that the Chevrolet Corvette ZR1 is quite tail-happy. After all, it features a supercharged V8 engine delivering a total of 638 hp driving the rear wheels via a six-speed manual transmission.
[youtube]http://www.youtube.com/watch?v=VwORZmOKKhE#t=106[/youtube]
This Corvette ZR1 is more tail-happy than most and was recently piloted by Graziano Rossi at the recent Monza Rally Show 2013 obviously at the Monza Formula One circuit and its surrounding facilities. Watching a Corvette ZR1 slide around corners we're more accustomed to seeing taken full throttle by F1 cars is certainly something that grabs your attention and is well worth a watch!