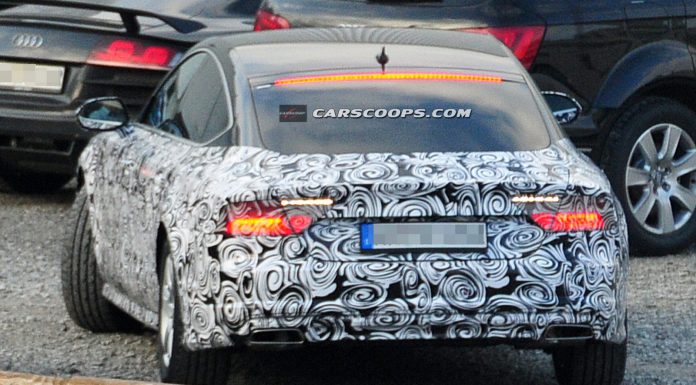 Audi is currently working on a facelift for the Audi A7 Sportback with an early prototype recently spotted under heavy camouflage.
Most revealing about this prototype is the fact that the roof, A, B and C-pillars are not camouflaged suggesting that the upcoming Audi A7 Sportback will simply feature a few cosmetic changes to the front, sides and rear.
2014 Audi A8

At the rear, we can see new exhaust pipes and slightly revised taillights. Other than these small cosmetic changes, very little is known about the facelifted Audi A7 Sportback. However, by looking at the recent developments to the Audi A8, we expect the new A7 to feature Audi's popular LED matrix headlights as well as a slightly revised front fascia.
[Via Carscoops]