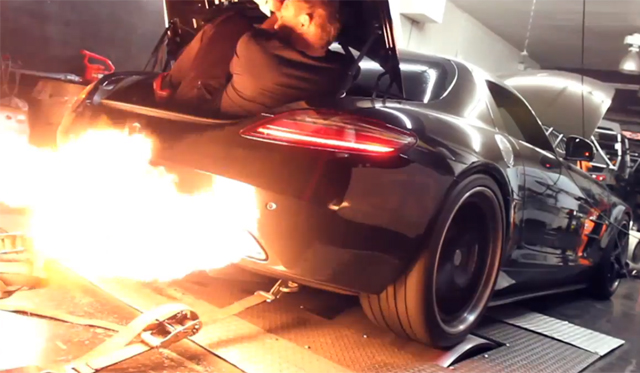 Despite being on the market for a few years, the mighty Mercedes-Benz SLS AMG hasn't proven all that popular for twin-turbo upgrades. Nevertheless, one notable twin-turbo Mercedes-Benz SLS AMG comes courtesy of World Motorsports and can be seen on the drag strip and dyno in the following videos!
[youtube]http://www.youtube.com/watch?v=gqAu8fksyRA[/youtube]
World Motorsports is still developing further performance SLS AMG parts to offer to customers next year. For the time being, this SLS AMG is being used as a test bed for such upgrades. It is currently producing 850 hp at just 4 pounds of boost and World Motorsports have already managed to safely increase that to 10 pounds for extra power!
[youtube]http://www.youtube.com/watch?v=kK33PDf1oc8[/youtube]