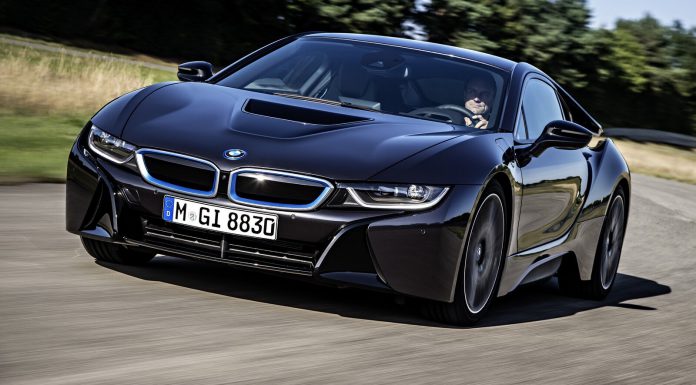 When the 2014 BMW i8 was finally released at the IAA Frankfurt Motor Show 2013 a couple of months ago, it was always assured to be a hit partly because of the drawn-out development of the car which first appeared as a concept at the 2009 Frankfurt Motor Show building interest.
Now, BMW has officially confirmed that the 2014 BMW i8 has been sold out for the 2014 model year. Unfortunately, no sales figures for the BMW i8 were released, but selling an entire year's allocation in just a couple of months is quite impressive.
However, one look at the spec sheet and it is understandable why the BMW i8 has proved so popular. The drive system utilises a brand new three-cylinder petrol engine with BMW TwinPower Turbo technology. From 1.5 litres, the i8 manages an output of 231 hp, a maximum torque of 320 Nm and features rear wheel drive. Power is sent to the rear wheels via a six-speed automatic gearbox. The petrol engine is supplemented by an electric motor with an output of 131 hp and maximum torque of 250 Nm. The power from this lithium-ion high-voltage battery is channelled through the front wheels via a two-stage automatic transmission.
The combinations mean that the BMW i8 is able to produce 362 hp maximum power and 570 Nm of torque. Performance from 0 to 100 km/h is just 4.4 seconds with both engine and electric motor engaged. The BMW i8 manages economy figures of 2.5 litres per 100 km or 113 mpg in imperial measurements.