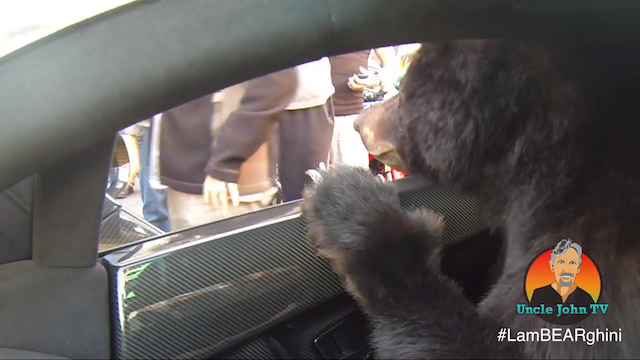 Yesterday we posted a rather shocking image of a bear riding in the passenger seat of a Lamborghini Gallardo Superleggera…yes you read that correctly!
[youtube]http://youtu.be/XftXeOdyNr8[/youtube]
As you can see video is the rather crazy scene has now surfaced and the reactions of passers by, understandably, are rather funny with many people posing and even stroking the animal that can easy cause fatal damage to humans whilst others dare each other to stroke it!
A Bear in a Lamborghini! If you had any car and animal combination what would it be? Post your answers in the comments below!